Come winter or summer, this cyclist playground boasts incredible weather which makes it popular in the cycling community quite literally throughout the year. If you are considering cycling in Calpe, here are the reasons why it's definitely a good idea:
Calpe and the surrounds
If you are trying to find a destination where a group of riders of varying preferences or abilities are able to enjoy themselves, then cycling in Calpe is a stellar option.
It has some of the most spectacular geography – from flat, winding coastal roads, to rocky inclines and steep descents – there's something for both the tar junkies and the trail-lovers. What's more, is that because of its location along the Costa Blanca, it also boasts some incredible natural scenery.
Azure waters lap pristine white sandy beaches which are perfect for sunbathing, and the iconic Peñón d'Ifach (the Rock of Ifach) makes for incredible hikes and breathtaking views from the top. Calpe is also home to Las Salinas, an incredible salt lake that attracts a plethora of birdlife. It's also a relatively short drive from other cyclist-centric towns, such as Altea, Benissa and Benitachell, which like Calpe and the rest of the Costa Blanca, have hotels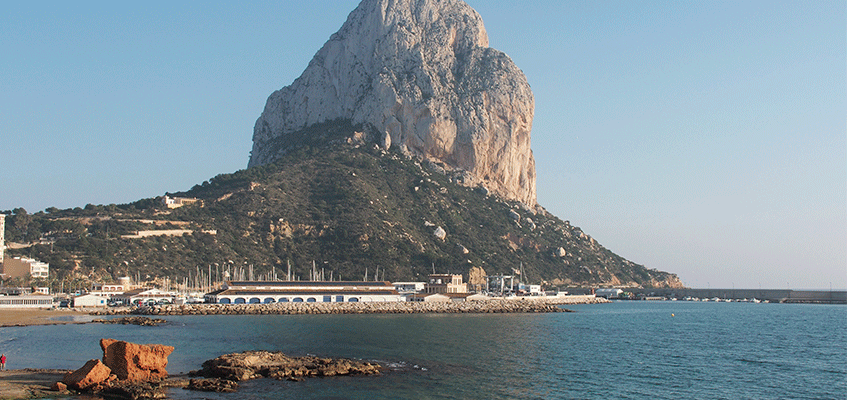 Workshops & cycling shops
One of the biggest advantages of cycling in Calpe is the incredible network of cycling shops, hiring centres and workshops in and around the area thanks to the wonderful cycling culture.
If you are looking for the main places to buy accessories for your bike or to find out which routes to take, then you will do well to stay in any of the following towns: Calpe, Altea, Alicante, La Nucía, Benidorm, Jávea and Dénia.
Weather & forecasts
A prime reason to go cycling in Calpe is its exceptional weather. With moderate temperatures throughout the year along the Costa Blanca the combination of hot summers and mild winters (not to mention the over 300 days of sunshine a year) make it an outdoor sport's enthusiasts dream. And if you are concerned about rain, fear not! Because of the geographical layout of the area, it sees approximately three weeks of rain, with the rainiest month being September.
Public transport
Cycling in Calpe is made easy by the extensive transport system that weaves through the entire Costa Blanca – making it a wonderfully accessible destination. Here are the different types of transport available in and around the Costa Blanca.
Airports – there are two major airports in the area one in Alicante and one in Valencia. The least complicated way to get to and from the airport is either by taxi or hired car. Having said that you can also take public transport which might be more difficult with a bike in tow when cycling in Calpe.
Train-trams – with five different tram lines that go to 71 stations and that cover over 110kms, this is definitely one of the best ways to get around the area. Train-trams usually run every half an hour and go all the way from Alicante to Dénia, stopping along the way at the important towns on the route, Calpe being one of them.
Renfe – the regional trains, the Renfe, runs between Alicante and Villena. There are some high-speed AVE connections, but this network is not as broad as the train-trams.
Busses – there are many different bus services that run throughout the different towns of the Costa Blanca.
Ferries – you can catch a ferry from Dénia directly to the Balearic Islands.
Taxis – while you'll be able to find many taxis in and around the Costa Blanca, they can be expensive. Make sure taxi drivers always put on the meter for a fair rate.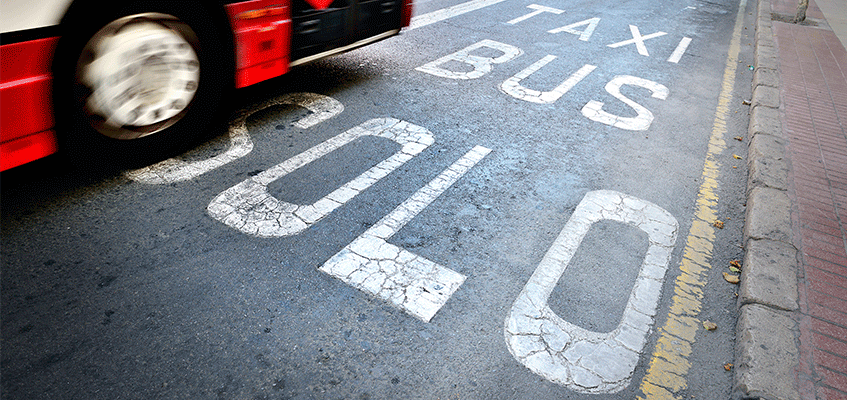 If you would like more information on cycling in Calpe then download our guide: AR Hotels Calpe and Costa Blanca Cycling Guide. Or you can contact us directly to book your stay at one of our cyclist-friendly Costa Blanca hotels, where we will go above and beyond to make your trip one to remember.