The ever-growing desire to cycle in the area has led to a growing industry surrounding cycling services and cyclist-friendly hotels in Calpe, as well as in the neighbouring towns. Not only that, but the geography of Calpe is perfect for cyclists; from steep descents to flat tar routes right next to the ocean. It has routes for all levels of cycling ability and the scenery is breathtaking. If you are looking for the ultimate route when cycling in Calpe, this is certainly one of our favourites:
If you are looking for an incredible medium to high-level route to ride when you are cycling in Calpe, then the Mountainous Route could be perfect for you. With a total length of 84 KM, this rocky route through the mountains will take you approximately 3–5 hours, with a total elevation gain of 1 310 m. One thing's for sure; it will get your heart pumping.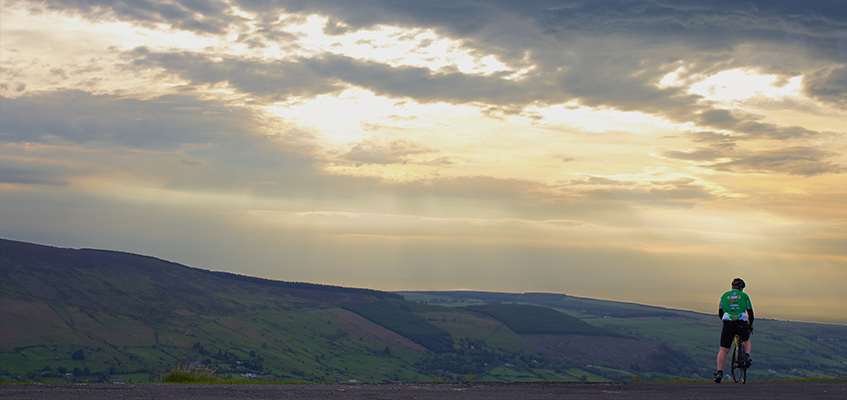 But, if you do decide to embark on the Mountainous Route, when cycling in Calpe you can rest assured that this magnificent trail is well worth the effort! You will kick off from an incredible Costa Blanca hotels, AR Diamante Beach Spa & Resort Calpe and the route then heads to Benissa - Jalón/Xaló -Alcalalí - Orba - Vall de Laguart (Campell Fleix-Benimaurell) - Tormos - Sagra - Rafol d ́Almunia - Benimeli - Sanet y Negrals - Beniarbeig - Pedreguer - Gata de Gorgos - Benissa where you will then return to Calpe.
This route will have the adventure seekers smiling for the full 84KM. The first stage of the route to Benissa was also one of the first stages of the world-renowned Vuelta a España in 1994. The route is an exciting one, where you will be allowed to stop and try the Mistela wines and honey in the charming village of Xaló and pedal through numerous other small, unspoilt, yet, memorable villages. After the town of Fleix, you will come across an area that is specifically known for its magnificent walking routes – deemed the 'cathedral' of walking routes because of the 6,500 Moorish steps that make up the routes.
From the hiking trails, you will find your way to the Languart Valley – this beautiful place which transforms to a kaleidoscope of colour in the spring is known for the Valencian Moor uprising in 1906, but also for it's farming culture and is specifically famous for its almond and cherry blossoms. If the season that you are there is right, then be sure to try the Alicante Mountain Cherries. As you cycle along this route taking in the amazing countryside, your senses will be delighted by the smell of cherries and pine, and almost as far as the eye can see these trees are visible, as well as, carob, fig and olive trees.
Be sure to take your time in this area, and enjoy the sheer beauty of the surrounds. We highly recommend going to one of the restaurants with exceptional views (namely Restaurant Bar Oasis, Restaurant Hotel Alahuar or Restaurant Bar Jalisco) to make the most of the panoramic views of the glistening sea below the deck and the undulating landscape in the background.
As you ride along, notice the changing landscape. You will start to notice the gradual change in landscape from fig and olive trees to the plethora of orange and lemon groves outside of Beniarbeig (you might remember hearing about the floods in 2008. Here, we recommend a pit stop at Bar Nou Girona, for either a second breakfast or a satisfying snack before heading back to Calpe with renewed energy.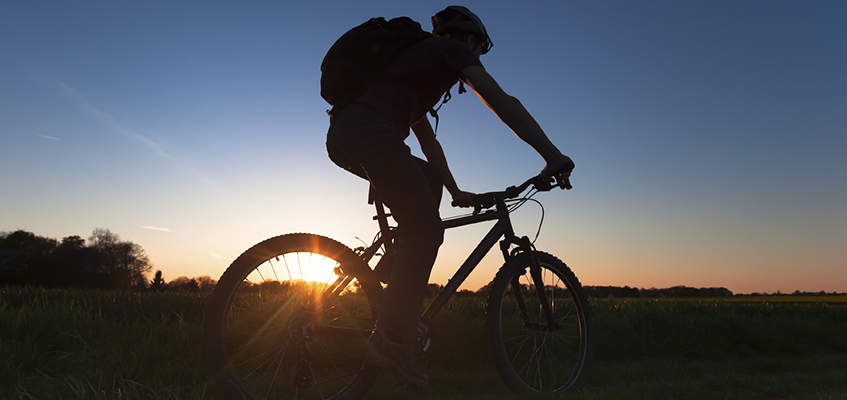 If you would like to find out more about this spectacular route and others like it to explore while cycling in Calpe, then download our useful ebook AR Hotels Calpe and Costa Blanca Cycling Guide. If you are already set on booking a trip to Calpe, then contact us to make a booking at one of our spectacular Costa Blanca resorts.