If you've got your eye on Costa Blanca, AR hotels are a natural choice for cyclists who value comfortable accommodation, welcoming service and top quality facilities — whether you're in the hotel restaurant, spa or swimming pool. Although all the hotels in Calpe within our portfolio share a commitment to these pillars of hospitality, each establishment caters to the myriad personalities and individual preferences out there. To decide which one of our resorts in Costa Blanca is right for you, here's a brief summary of each of our hotels in Calpe.
They don't make 'em like this anymore… A stay in this classic hotel feels much like a meander back in time to an age of hospitality when hoteliers took the time to get to know their guests and ensure each felt looked after accordingly. Unpretentious, comfortable and a stone's throw from the sea, AR Roca Esmeralda & Spa is an ideal spot for cyclists to rest their weary bodies between rides. Complete with onsite restaurant, spa, heated pools, and gorgeous swimming baths so close to the sea you can smell the salt in the waves, it promises a welcome stay at fantastic value for money.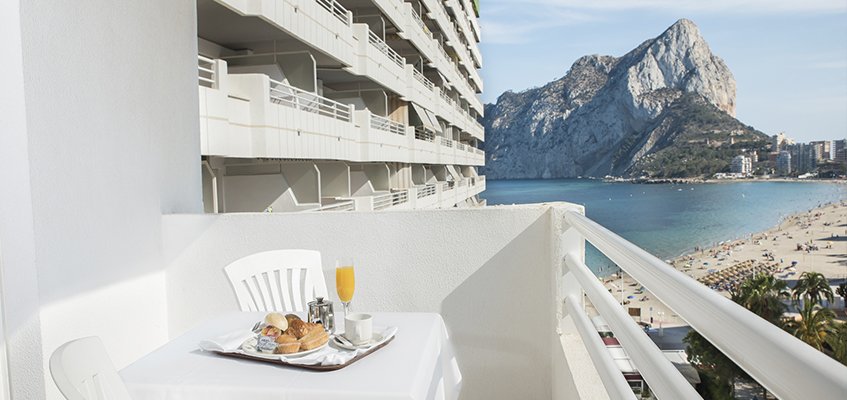 Perfect for those seeking a home away from home, AR Galetamar offers two great options: the comfortable double room with a seaview terrace, or a family-friendly double with a generous dining area and a sofa bed that's perfect for families travelling with kids. This sizable double option would be equally appreciated by cycling groups who want to relax and unwind in their own space after a day of strenuous climbing up the mountains. AR Galetamar is celebrated for its friendly service and fine regional cuisine, making it one of those hotels in Calpe that guests keep returning to.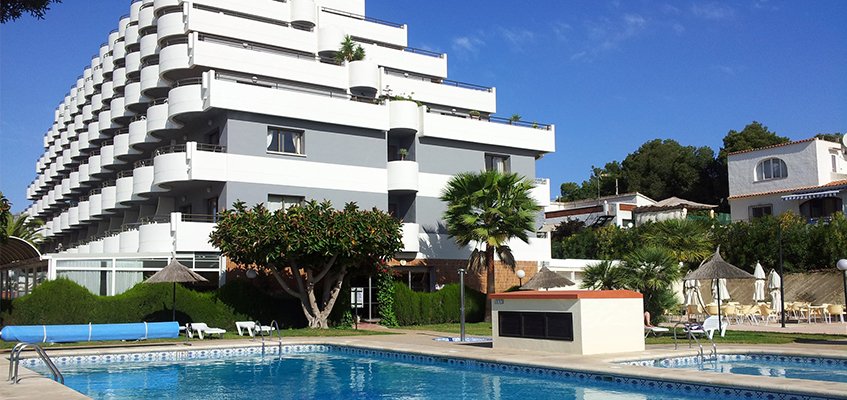 If you're a cyclist travelling with a family there's no doubt about it, AR Imperial Park Spa Resort is where you want to check in. With seven pools, children's entertainment and loads of scheduled activities, this is one of the most sought-after resorts in Costa Blanca for those seeking family-friendly fun. Alongside incredible kids' activities, AR Imperial Park Spa Resort offers one of the most exclusive spas of all the hotels in Calpe, making it the perfect spot for post-cycling relaxation and downtime in an environment that caters to the whole family.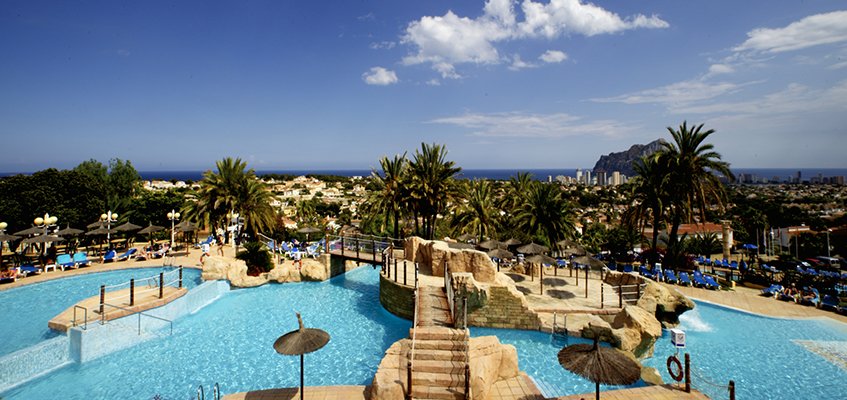 Recently voted the Leading Mediterranean Beach Hotel, AR Diamante Beach Spa & Convention Centre consistently scoops up awards and accolades for being one of the finest luxury hotels in Calpe. The hotel's combination of chic interior, gourmet cuisine, luxury spa and breathtaking seaviews makes this a top choice for cyclists looking for multiple layers of pleasure. It's no coincidence that top cycling teams choose AR Diamante Beach Spa & Convention Centre as their first choice, despite all the hotels in Calpe they're free to choose from. Each suite seems more like a boutique apartment that you're borrowing from a fashionable friend rather than a hotel. A stay here perfectly complements the beautiful experience of riding the swooping slopes of the Costa Blanca.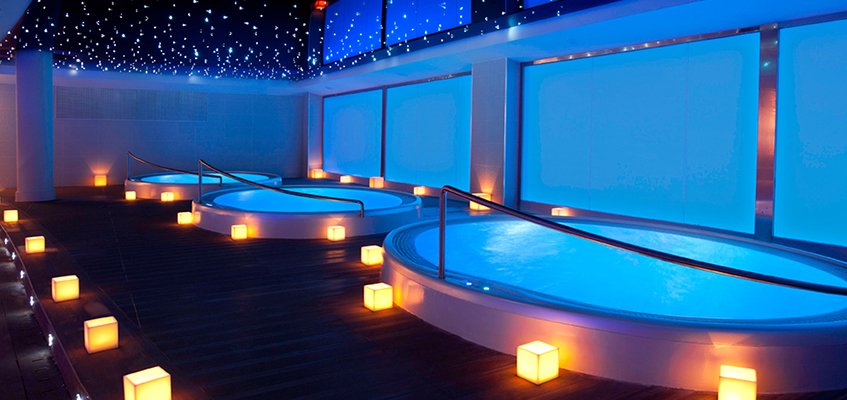 If you're still unsure which one of our hotels in Calpe is best suited to you, why not get in touch to let us know your individual needs and desires. At AR Hotels, we love nothing more than to welcome our guests into a world where they will feel most comfortable.