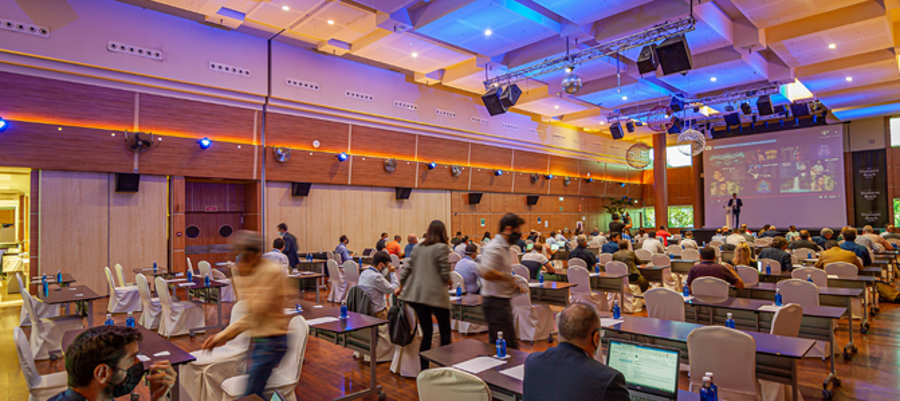 Meetings, Incentives, Conferencing and Exhibitions (MICE) Tourism is the gathering of people for any of the above-listed reasons in a destination typically reserved for tourism. For example, a conference held at a resort on the beach would be MICE tourism. And although it may seem like any place could host such a conference, there are certain factors that are essential when it comes to MICE tourism.
Here are important things to consider when choosing a location for your MICE event:
Accessibility: your location needs to be easily accessible from a wide variety of regions across the world.
Climate: no one wants to attend a conference or event in a cold or gloomy place. Choose an inviting, sunny place to host your event.
Activities: an advantage of MICE tourism is that there is more to offer outside of the MICE events. Does your chosen location offer excursions or exciting activities?
Affordability: the three aforementioned points are important, but moot if your destination is expensive or out of the budget of many participants. An affordable location will help attract attendees and help them make the most of their trip.
MICE Tourism in Costa Blanca
Spain offers the unique opportunity of MICE Tourism in a place that offers all of the abovementioned benefits. With a wide range of locations and even more activities for participants, you won't find a better place to host your MICE event. And although Spain offers many locations for MICE events, such as Madrid or Barcelona, its south (and specifically Costa Blanca) is the ideal destination.
Accessibility
With Europe's most extensive high-speed railway network, you'll have no problem getting around Spain or arriving at one of its major airports. And once you're in Costa Blanca, it is easy to connect with other cities and towns within the region. Costa Blanca is an area with a great tourist demand and one of the advantages that derive from this is that it is very well communicated by land, sea and air. It can be reached by highway through the excellent network of state highways. For those coming from abroad, the best option is to do it by air; Alicante airport is less than an hour away.
Climate
You probably know all about Spain's sunny, warm climate, but nothing compares to the Mediterranean Costa Blanca. Interior cities get colder during the winter, but the in the southern and coastal cities the excellent weather that reigns throughout the year. Located on the shores of the Mediterranean, Costa Blanca is having more than 300 days of sunlight every year.
Activities
Speaking of activities, it's important to choose a location that offers additional incentives to your attendees. And Costa Blanca is perfect for that; with attractions for everyone, there's truly no better place. Here's a few activities that your guests will be able to enjoy in Costa Blanca:
Tourism: each and every village in Costa Blanca offers something new and exciting; your participants will be able to explore both coastal and mountain towns, learning more about Spain and all that the region has to offer.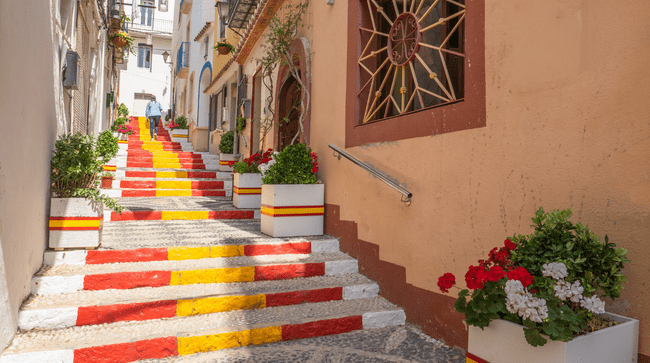 Hiking: lovers of the outdoors will also love the various trails and hikes overlooking both the beaches and mountains of Costa Blanca. Undoubtedly, one of the most beautiful landscapes of Costa Blanca is its beautiful Sierra de Bèrnia, which includes a beautiful natural balcony in the mountain from which you can enjoy unparalleled views over the Mediterranean: the Forat de Bèrnia.
Beaches: there's nothing more relaxing than the blue waters of the Mediterranean and Costa Blanca is surrounded by it.
Gastronomy: throughout the Costa Blanca you can taste some of the best dishes of Spanish cuisine. The specialty of the area are the rice dishes (paella, arroz al horno, arroz a banda, arroz negro...) but also very famous are the fish, seafood (especially the red shrimp of Denia) and dishes made with typical vegetables of the region such as tomatoes, beans or potatoes.
Water sports: the warm Mediterranean climate allow visitors to enjoy water sports all year round. With more than 25 yacht clubs and marinas, Costa Blanca is providing high quality facilities for many water sports like diving, sailing, kayaking, parasailing and much more.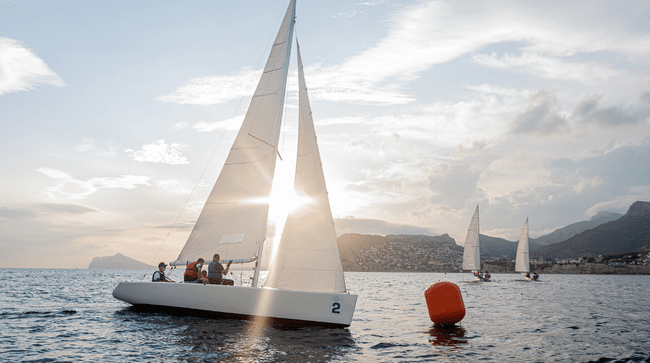 Golf: with more than 30 golf courses designed for both professionals and amateurs, golf lovers (and beginners!) will find the perfect course in Costa Blanca The Costa Blanca is a fantastic holiday destination for golfers.
MICE Tourism at AR Hotels & Resorts
With more than 2000 m2 of versatile, convention spaces, AR Hotels & Resorts is the best place for your next MICE event. We offer the following:
Michelin Star Restaurants
Flexible Facilities
Various Locations
Fully Dedicated Staff & Equipment
Located in the heart of the Costa Blanca, AR Diamante Beach is one of the best hotels to hold events in the province of Alicante. It has eleven differentiated, modular and diaphanous rooms that can be adapted to any type of need or event like large conferences, corporate events, sports team events and presentations, etc.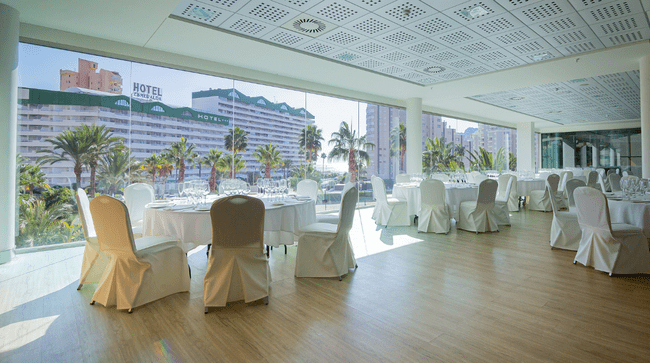 The hotel's convention and incentive area can accommodate up to 800 people, making it excellent for organizing large events. Furthermore, the hotel also has 285 rooms to accommodate all guests and make them feel at home.
What are you waiting for? Contact our sales team today and start planning your next event.