Making the most of its reputation, the Costa Blanca has become remarkably geared for cyclist's needs. As if heady scenic routes through coastal mountains weren't enough to pique a cyclist's interest, nowadays towns like Calpe are hubs of mechanical support, five-star cuisine, and world-class spas offering pre- and post-cycling treatments between rewardingly strenuous climbs.
It's no news that many opt for cycling Calpe before summer begins where it's easy to immerse oneself in pre-season training as though it were a nine-to-five profession. For those interested in cycling Calpe, there's no shortage of operators gunning for your attention, so we've put together some tips.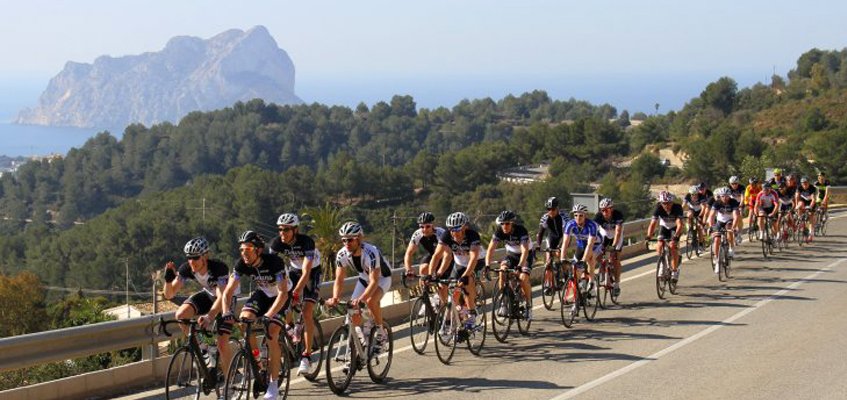 When to go – legendary seasons
While the rest of the continent is covered in snow, Costa Blanca's east coast remains sunny with temperatures averaging around 20°c between January and March, making winter and spring the most popular months for cycling Calpe.
Should a quieter season appeal, September and October are ideal.
November and December are slightly wetter months.
Although the height of summer is hot, it's perfect for early morning cycles. However, cycling teams should be sure to keep hydrated and to plan routes that'll get them out of the heat by midday.

Where to cycle – legendary routes
Cycling Calpe offers a fine variety of flat sections, laidback drags and more challenging climbs. For those who have had a few months off the saddle, it's best to start off slow, instead of tackling all the tough climbs in the first few days. However with an average gradient of 5%, the region is ideal for early-season training.
Riveting routes are plentiful from Oliva in the north all the way down to Alicante in the South, making Calpe a convenient departure point.
Being 10 km each the Puerto de Tudons and Puerto de Carrasqueta are respectable longer climbs (remember to keep a gear in reserve to save yourself from struggling uphill).
The triangular route between Calpe, Parcent and Guadalest is a must.
Travel inland to venture through natural parks, valleys and mountains for gorgeous challenging climbs.
Cycling Calpe and not climbing the Coll de Rates is tantamount to social cycling suicide. It's probably Costa Blanca's most famous route. With a 6.5 km length and average gradient of around 5% it's not the most challenging route you'll ever ride, but a badge of honour nonetheless.
Longer circular routes require endurance but the scenery is worth it.
Another noteworthy climb is the Val de Ebo, a category two, 8 km climb with a 6% gradient. It's beautiful; the road is quiet and offers a number of bends and switchbacks.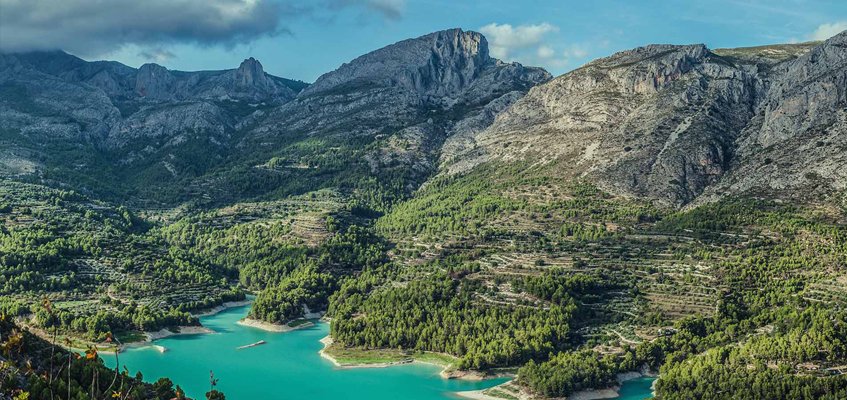 In addition there are a number of charming towns to explore in the region: Denia, Xabia, Moraira, Altea, Calpe and Benidorm offer abundant bars, restaurants and coffee shops to visit between climbs. Following a fulfilling day riding along smooth roads beside the almond blossoms, luxury Calpe hotels like AR Diamante offer world class spa pampering, sumptuous gourmet fare and five-star comfort to rejuvenate weary legs. For more information about some of the finest Calpe hotels, contact AR Hotels & Resorts.