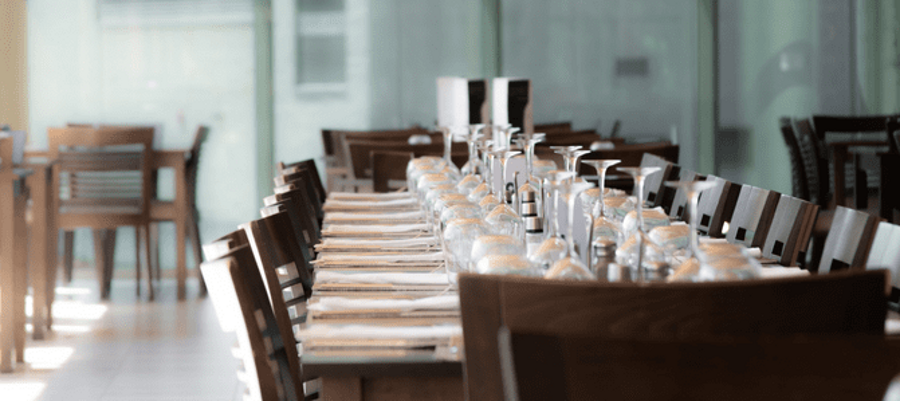 There are plenty of reasons to choose Spain as your MICE tourism destination. Not only will you find exceptional professionals and hotels equipped with all the facilities you could possibly need, you and your guests can also enjoy delicious gastronomy and wonderful weather. Combined, these factors will elevate your event into an inspiring experience.
Calpe, and AR Diamante Beach in particular, epitomise this excellence and savoir faire. Paired with a welcoming atmosphere and friendly culture, you've got the perfect destination for your conference or incentive. In this post, we are going to outline everything you can enjoy if you plan your event with us.
AR Diamante Beach: the best hotel in Calpe for MICE events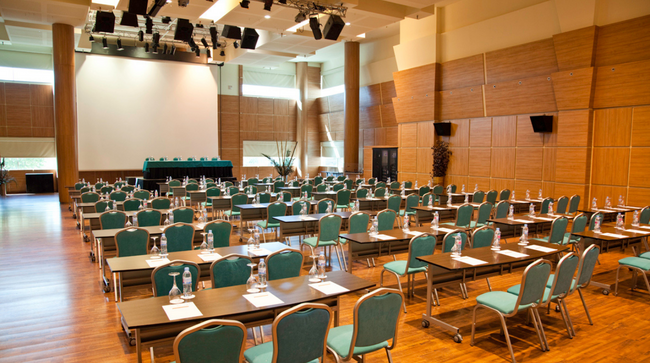 A large hotel, ample scope for personalisation and dedicated staff. This is how we make your conferences and events a success at AR Diamante Beach, which is arguably the best hotel for hosting MICE events in the Costa Blanca.
The hotel boasts exceptional event spaces that cater to the event size you are working with and meet all your technological needs. Beyond this, we provide you with a dedicated team whose expertise you can lean on to enhance your event.
AR Diamante Beach's MICE success has attracted illustrious "guests'' of the likes of Procter & Gamble, Pfizer and Microsoft, enabling us to achieve recognitions such as Spain's Best MICE Hotels and Spain's Best Incentive Hotel at the World MICE Awards 2021. We are proud of our work and would be delighted to plan your next event with you.
Let's take a look at the event spaces available at AR Diamante Beach as well as all of the amenities that will make your corporate event one to be remembered. And then we can get planning.
Event spaces
The best hotel in Calpe for your business event offers a wide range of event spaces, with no fewer than 16 available. The spacious Leonardo da Vinci room has the highest capacity - up to 950 people - while the other rooms and spaces cater to everything from large-scale events to intimate get-togethers.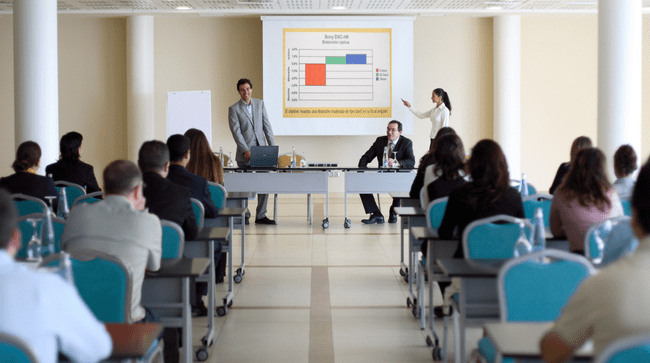 The choice of which space or spaces to go for is entirely up to you and the requirements of your event.
In terms of room layouts, we can organise conference style complete with podium or speaker table and seating, classroom style, banquet style – with or without space for dancing or entertainment after the meal – or an open space for cocktail parties. Additionally, different activities and parts of the day or conference can be held in different spaces that best suit the purpose.
For instance, following a day of talks you can plan a coffee break or lunch on our al fresco terrace, in the piano bar or the Mexican garden, encouraging participants to get talking and network in the beautiful Calpe sunshine.
The majority of our event spaces are bathed in natural light and can be equipped with all the technologies that you need. Our corporate event planning specialists will give you consultancy with regards to the technologies that are best suited to you and your needs.
Spa & Gym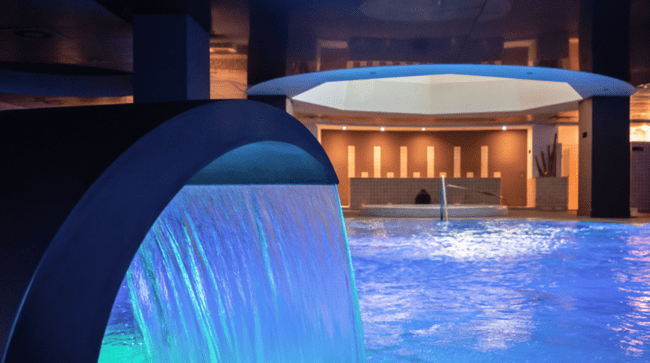 After a long day spent concentrating, why not give your attendees the opportunity to unwind in the relaxing haven that is our spa? Making the wellness centre available to your guests will go a long way in boosting your reputation while creating a special memory that your participants will take home with them.
Treating your guests to the gift of wellness at the Spa & Wellness centre at AR Diamante Beach Spa Hotel & Convention Centre is one of the keys to the success of your event. Not only will spending time in the Turkish bath, sauna, themed showers and jacuzzis be popular among attendees, it may even boost their sense of loyalty to the company.
Another place that may help attendees decompress during a multi-day event is the gym. Keeping everybody's energy levels up is an important aspect of event planning.
Gastronomy
Here at AR Diamante Beach we will take care of the gastronomic side of your event. A great hotel for hosting business events, here meals nod to the local cuisine and the Mediterranean diet, turning break time into a delicious culinary experience.
You will be blown away by the quality, excellent planning and great atmosphere of your closing dinner. And we can even provide healthy options to feed the wellness of your guests throughout their stay.
And as if that weren't enough, AR Diamante Beach has a Michelin starred restaurant, Audrey's. Chef Rafa Soler and his team will create an unforgettable culinary experience for your guests and attendees. Haute cuisine that will make your event the most memorable of the year.
Accommodation
AR Diamante Beach is a huge hotel equipped with extraordinary facilities and a team specialising in wellness. Providing accommodation for your speakers and attendees won't be a problem, even if yours is a large-scale event, thanks to our planning skills and availability. Our hospitality will be a fundamental factor in the success of your event.
During your business event, attendees will receive warm service, experiencing for themselves our philosophy which revolves around showing empathy, kindness and proactivity at all times.
Work & Fun
AR Diamante Beach, a great hotel for holding your business event in Calpe, boasts an excellent location. Participants travelling from all over the world will be delighted to explore this very special stretch of the Mediterranean.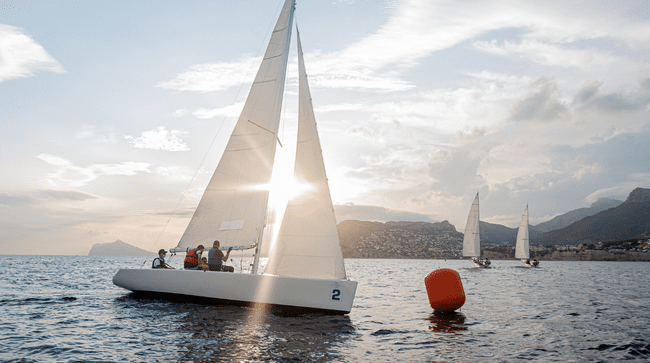 Not only does Calpe sit on the Mediterranean Sea, it also has an historic centre complete with beautiful streets, archaeological sites on the coast and spectacular natural landscapes. Additionally, AR Hotels has a number of other restaurants located in Calpe where you can host events designed to improve the work dynamic of your team, which is crucial when it comes to boosting company loyalty.
We are on hand to help you plan after-work events, teambuilding activities and other get-togethers that will leave your guests lost for words. Leave it to us.

Entrust the professionals at AR Diamante Beach to plan your business event and discover how the specialist MICE team will make it spectacular. Ready to start working together?
BOOK EVENT