In fact, the more competitive the industry is (and becomes) the more you have to go out of your way to impress your clients! Apart from impeccable customer service and creating memorable events, you really want to go above and beyond for them. Entertaining clients is one of the most common, and best, ways of strengthening and building relationships, rapport, and trust with your clients. So it's important to get it right and to entertain in an environment that will impress your clients in its own right, but where you feel totally at ease.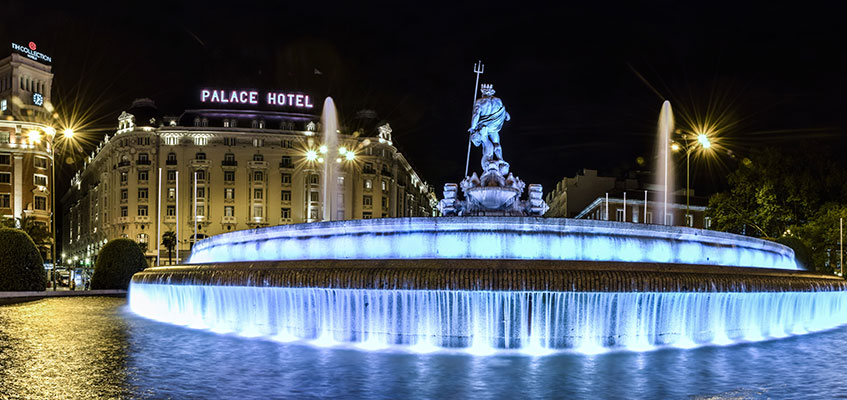 So when it comes to entertaining clients what should you be looking for in a venue? Here are a few of the things we think you should look for when you are determining the best hotels in Spain for entertaining clients:
Ambiance is key. You really want to choose one of the very best hotels in Spain in terms of what it looks and feels like. It's important that both you and your clients are comfortable and in lovely surroundings when you are entertaining them.
You really want to impress your clients with phenomenal food – and in Spain, this shouldn't be difficult to do! You don't have to choose the very best hotel in Spain based on the status of the restaurant or how expensive it is (keep your budget in mind) – all that matters is that the food (and wine) is great!
Make sure you choose one of the very best hotels in Spain so that you are ensured great service. Things like terrible food and substandard service can really put a damper on a great meeting.
Choose a venue with a view. If you really want to impress your clients then find the best hotels in Spain with incredible views from the restaurant. This is especially important if you are trying to sell the space to them as a possible event or incentive venue. Sundowners or meals with incredible views over gorgeous cities or azure waters are bound to delight and impress your clients.
Easy access is essential. Planning a meeting at one of the best hotels in Spain is not going to impress your clients if it's incredibly difficult to get to. You want to make sure that it's easily accessible and central.
Choose a unique venue. The very best hotels in Spain will also offer something very unusual and unique in terms of a space to entertain your clients. Find a place that has something truly unique about it. You could also find a hotel that is able and willing to help you organise something truly original (and preferably local) that your clients would enjoy.
Another reason to focus only on the best hotels in Spain, and those that are central, is that if your clients are from out of town, then it can double up as the place to stay after a day of entertaining clients and even taking them sightseeing.
Find a venue that is consistently good, all-around. Always do your research when it comes to the places that you take your clients to. Read reviews on various sites and get a sense of how consistent their quality of service and food is.
When it comes to impressing your clients when entertaining them, then there are no two ways about it – you really want to take them to the very best hotels in Spain. In that case, why not take a look at AR Diamante Beach Spa and Convention Centre or one of the other luxury hotels in Costa Blanca owned by AR Hotels. With us, you can rest assured that any of these establishments are absolutely perfect for wowing your important clients.