--
Come to Mare
Through a menu that pays homage to its immediate surroundings—the sea—chef José Manuel Miguel designs an experience that demonstrates deep love for its products. The best cuisine, right on the beach, in a space that expresses an authentic seafaring lifestyle, for any occasion and any time of the day.
On demand
The cuisine of our award-winning chefs together with our accommodation and wellness proposals, can you imagine anything better? Discover our gastronomic experiences and start enjoying.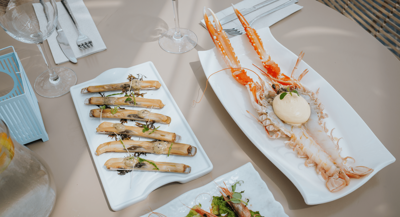 Do you love good food? This is your moment.
SEE GASTRONOMIC EXPERIENCES