Diamante Beach
Spa Hotel & Convention Centre
Release your tension in the spa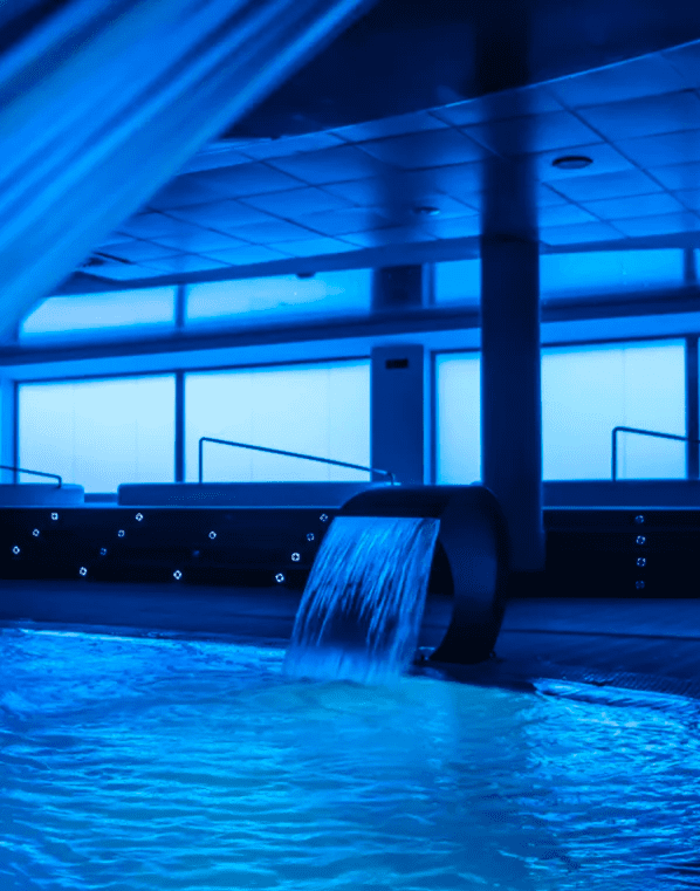 Regenerating your mind and body is without a doubt the main goal of a good holiday. The Spa & Wellness centre at Diamante Beach Spa Hotel & Convention Centre is the most comprehensive option available in Costa Blanca and will guarantee your path to wellness through its thermal circuits, treatment cabins and fitness centre.
Allow yourself to feel the benefits of the water in the Turkish bath, the sauna, the pool or the themed showers, with the perfect combination of temperature and humidity, and switch off from everything by enjoying the massage jets in one of our four Jacuzzis. From toning your muscles to releasing all your tension, the spa circuit is proof of water's extraordinary capacity to provide a deep sensation of harmony and renewed energy.
The number one authentic Eastern-style Turkish baths on the Costa Blanca
Heated pool with a temperature of 31º 365 days a year
Water jets that offer up to 50 different options
Professionals trained in aesthetics, well-being and Oriental therapies
Discover your own beauty and wellbeing ritual
All the best products from the Germaine de Capuccini brand and a combination of traditional and innovative techniques performed by our team of professional therapists elevate the experience of personal care in our treatment and beauty cabins. This wonderfully relaxing space is designed to offer an extensive range of massages and beauty treatments, such as slimming, detox or body wraps.
Our
treatment and services

list
Etiquette
Remember that you are in an environment designed for peace and relaxation. Please turn off your mobile phone when you are in our facilities. Do not forget to wear your swimming suit to enter the spa area and your sports shoes to use the gym.
Bookings
We offer extensive opening hours but we would nevertheless recommend booking in advance to make sure you can find the best time for you.
Cancellation Policy
If you'd like to cancel a service or treatment you've booked, please bear in mind that there will be a penalty of 50% of the total amount for 24 hours before your appointment, or 100% from 12 hours before your appointment. Thank you for your understanding.