The HBO's Sex and the City character became an icon, and was the central figure in a show that, despite having ended over a decade ago, has timeless themes surrounding relationships, love and friendship. There is no shame in admitting that re-watching seasons of Sex and the City is still one of your guilty pleasures, and like most woman, you have probably been trying to figure out which one of the characters is 'you'. While Samantha, Charlotte and Miranda are all great, Carrie always seems to come out on top: no one wants to be too much of a prude, too sex-crazed, too uptight — Carrie is a little bit of the best of all of them and is, therefore, definitely the most 'you', right? Successful, independant, sassy, quirky, intelligent, extremely stylish with a wardrobe that would make any girl happy, Carrie Bradshaw is nothing short of absolutely fabulous. Here's our take on what Ms Bradshaw would get up to at these resorts in Calpe on a wonderful getaway with the girls in Spain:
Sipping cosmos while watching the sunset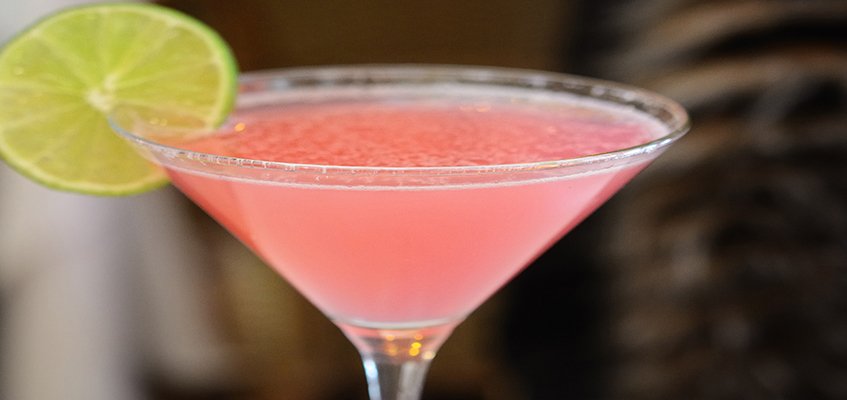 "I will never be the woman with the perfect hair who can wear white and not spill on it... but I will order a cosmo in Calpe" — while Carrie didn't technically say all of this, it's not hard to imagine the words coming out of her mouth. Sex and the City definitely put cosmopolitans, 'cosmos', on the cocktail map. As Carrie's signature drink, a trip to Calpe wouldn't be complete without at least one of them with the girls. With her flair for drama, Carrie would definitely find a bar where she had a perfect view of the sunset over the dazzling Mediterranean Sea. Wondering which resorts in Calpe to visit for a perfect cosmo and a view of the sea that is truly Carrie-worthy? The top picks would have to be the stylish AR Diamante Beach Spa Hotel & Convention Centre, Hotel AR Galetamar and of course the gorgoues Hotel AR Roca Esmeralda and Spa.
Days spent basking in the sun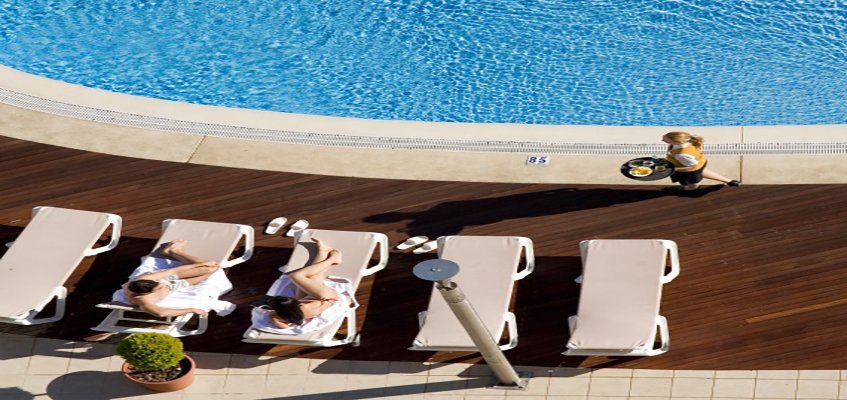 A trip to Calpe for Carrie would definitely include days spent in stylish, trendsetting costumes, bronzing her body to greek godess perfection on the beach. And with the incredible blue flag beaches in Costa Blanca, she will be spoilt for choice for the perfect spot of white sandy paradise — and judging by her walk-in closet, Carrie sure likes choice. Many top beaches are right outside the equally incredible resorts in Calpe. Beaches that would definitely tempt Carrie are La Fossa Beach, right on AR Diamante Beach Spa Hotel & Convention Centre's, and Hotel AR Roca Esmeralda and Spa's doorsteps and the glorious Levante beach a few minutes walk from Hotel AR Galetamar. And for those moments where a drink in hand while getting a fair dose of vitamin D is essential, any of the seven magnificent pools at Hotel AR Imperial Park Spa Resort are sure to delight Ms Bradshaw.
Indulging in a Spa day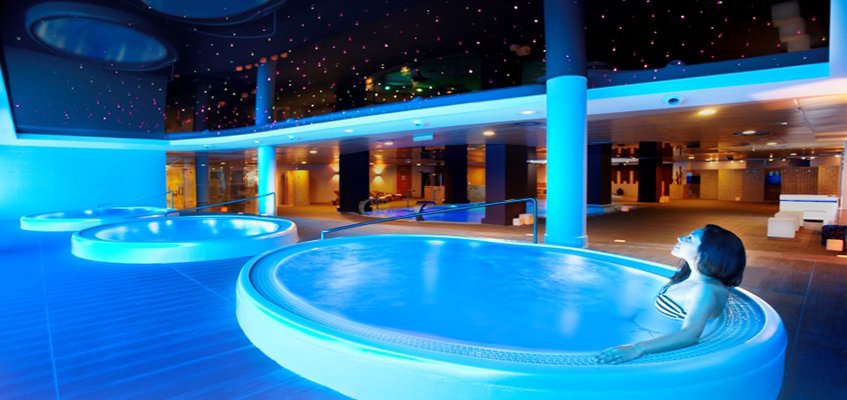 Someone who looks as amazing as Carrie does all the time, has to have a little help. After a night of drinking cosmos talking with the girls and a day spent tanning at the beach, there's no doubt that Carrie would need a little R&R. Manicures, pedicures, massages, scrubs and more, resorts in Calpe with spas offer every treatment a girl could dream of for a wonderful day of pampering. She could indulge in hydrotherapy at Hotel AR Imperial Park Spa Resort, a relaxing massage at Roca Esmeralda and Spa or keep her skin looking increldible with a silver dust body wrap at AR Diamante Beach Spa Hotel & Convention Centre. Carrie could spend a day at each spa, or she could keep things exciting and 'spa hop' allowing her a chance experience all of the wonderful resorts in Calpe with first class spas.
Enjoying the finer things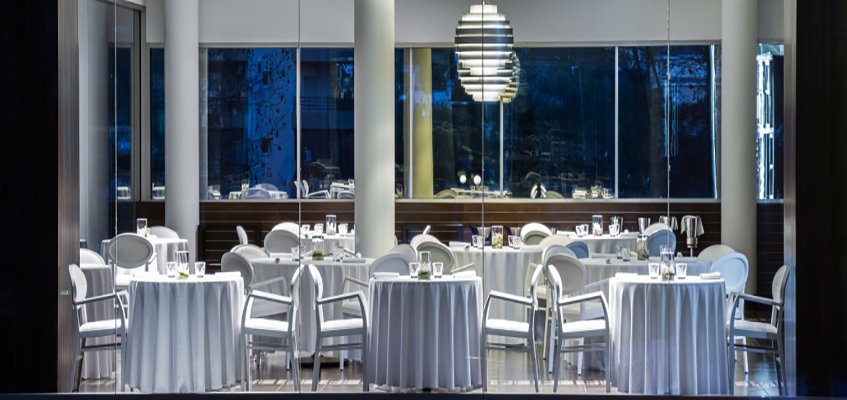 "I couldn't understand a word she was saying, but I felt I had in my possession all the Italian I'd ever need to know: Dolce, Dolce, Dolce." — A trip to Calpe would not be complete for Carrie without at least one day of shopping and perusing the exquisite luxury boutique stores, where she can get totally 'Carried away'. Audrey's found in one of the best resorts in Calpe, AR Diamante Beach SPA Hotel & Convention Centre, serve incredible gourmet dishes — a perfect way to end off the day in typical Carrie style, with elegance and class.
Living it up in a suite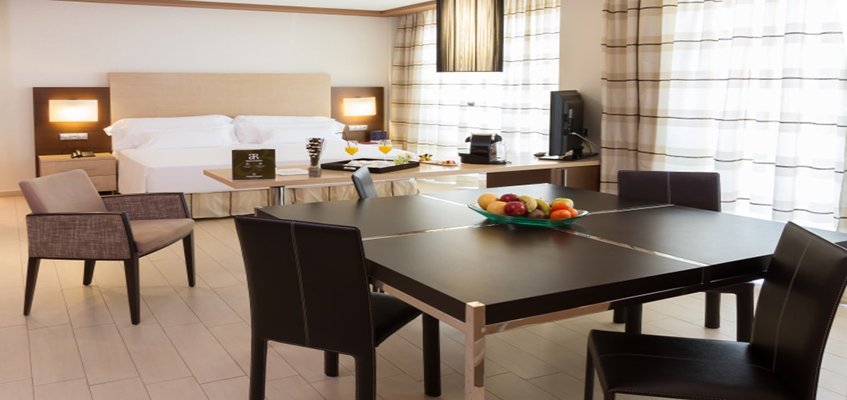 Judging by Carrie's Upper East Side New York apartment, and the $40 000 she has spent on shoes, it's clear that she is not someone who will 'slum' it. The resorts in Calpe have an array of accommodation options, but for Carrie, only the very best will do. A suite at AR Diamante Beach Spa Hotel & Convention Centre is definitely Carrie-esque. From incredible views of the Mediterranean sea and a balcony with sunbeds, to Bvlgari amenities in the bathroom and a hydro-massage bath, the suites are out of this world and absolute luxury. Carrie Bradshaw wouldn't want it any other way.
If a Carrie Bradshaw inspired vacation in Calpe sounds like your type of holiday, then contact us for more information and to book any of our incredible Calpe hotels that will have you feeling like you are living the life of a celebrity. Our state-of-the-art facilities and our well-trained staff will leave you feeling as fabulous as Carrie Bradshaw herself.