Time when travelling is quite literally a luxury, and the hard truth is that, you are just going to have to make sacrifices (or make another trip in the near future) along the way. There are no two ways about it though, if you find yourself in Spain and you don't set time aside for a sneaky 24 hours in the province of Alicante, the word for that would be: travesty. So, to make your life easier, and so you don't waste precious time trying to cross-reference travel guides on the top things to do in and around Alicante, we have gone the distance and whittled down what you should do with 24 hours in Alicante, in order to truly relish the Spanish culture while there.

What to eat
Nothing quite embodies the Spanish culture like the food. And let's just be reasonable here; with a mere 24 hours in Alicante, you can't afford to skip a meal. Located in the Valencian community, the province of Alicante enjoys heavenly dishes made predominantly with rice, fresh fish, meat and fresh vegetables. These are some of the delectable dishes you should try to squeeze into your trip to Alicante (warning: this may mean needing more than three meals a day):

Paella — Considering that the Valentian community serves as paella's place of origin, you absolutely have to try one of the 101 varieties that this dish comes in. For the adventurous, try the arroz negro (black squid ink paella with seasoned squid) and for those a little less adventurous, opt for the paella Alicantina (a glorious mix of saffron-infused rice, vegetables, chicken and seafood).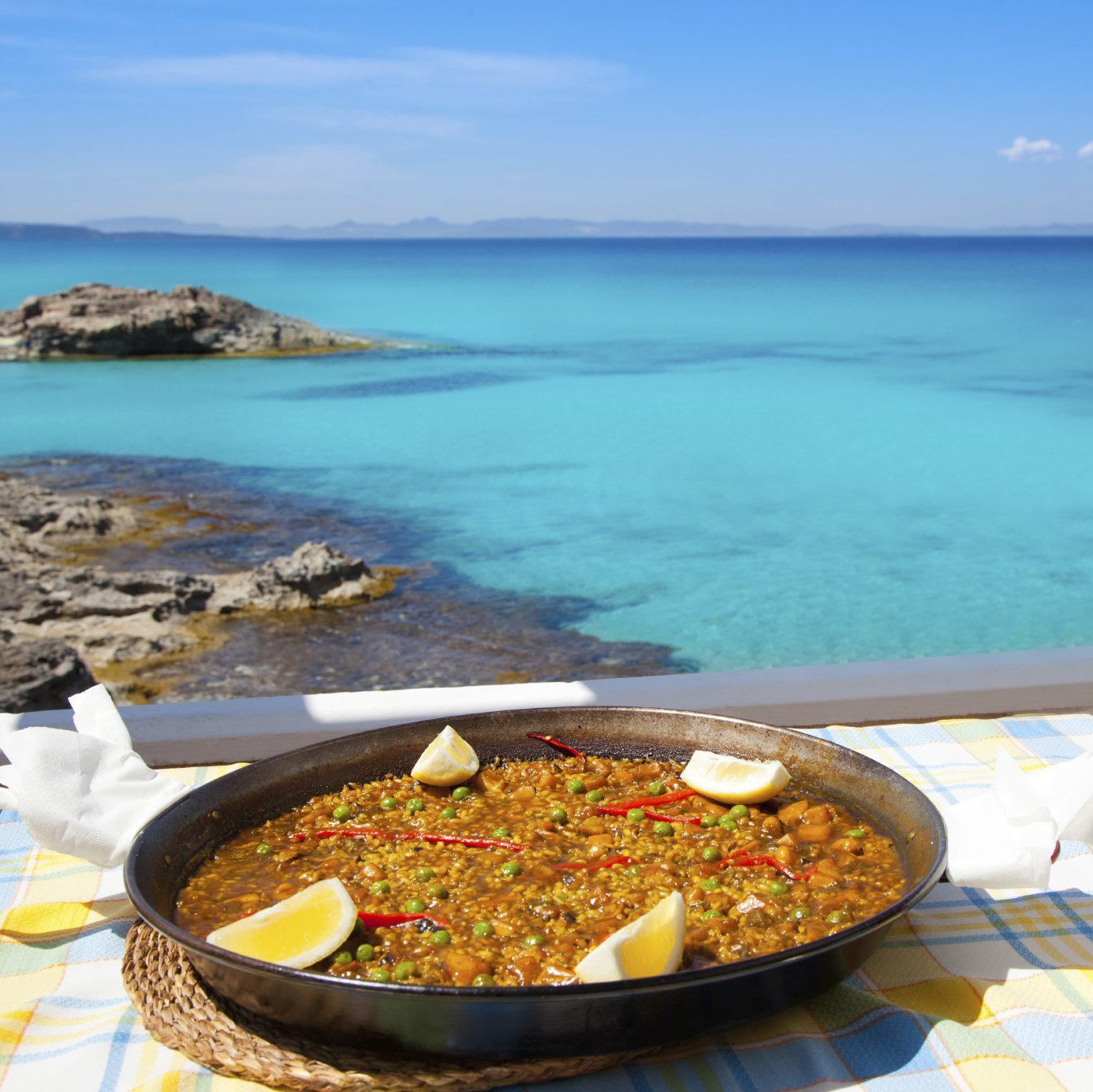 Esmorçaret Alacantí — A speciality of the region, is this delicious seafood dish made with sardines, sweet chilli and fried egg.
Calamares rellenos — Another must-try dish is the incredible Spanish stuffed squid.
Denia's red prawns — These delicious morsels (for those who enjoy them) are a speciality of the region, but can cost a pretty penny. Have them as tapas for a slightly cheaper option, and enjoy!
Tombet Valencia — an incredible slow cooked lamb dish made with olive oil, garlic, herbs and nuts. You will probably want to make a proper meal of this dish — it's simply outstanding.
Esgarrat — A tasty and vibrant dish is the esgarrat. Made with grilled red peppers, garlic, olive oil, cured cod and black olives, this typical dish is worth a try!
Turron — for a sweet indulgence try the local Turron — a nougat-type sweet made with almonds, sugar, honey and eggs, as some of the main ingredients.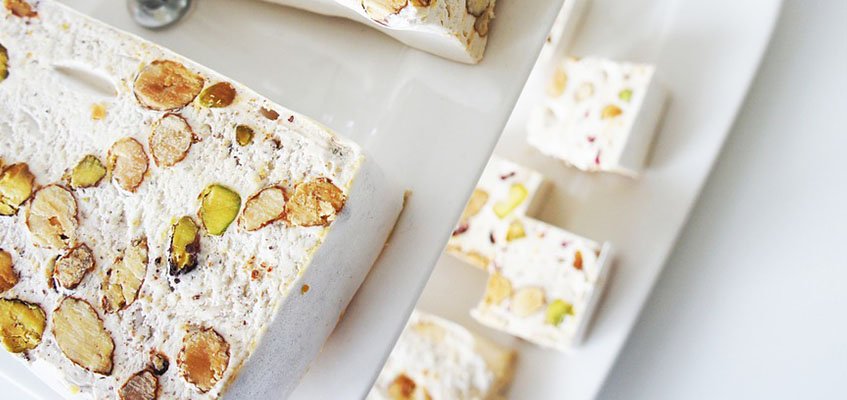 Sample as many dishes as you can in the form of tapas, or choose the ones that sound appealing and get your fill every mealtime, whichever way you go about it, be sure to maximise on the culinary offerings come mealtimes. If you are looking for a truly exceptional experience, then an exclusive and memorable meal at Audrey's if you happen to find yourself in the charming coastal town of Calpe, is imperative. Embark on a 'journey for the senses at this extraordinary restaurant where the exceptional head chef Rafa Soler creates delicious Spanish dishes.

Where to shop
There is always the novelty associated with something purchased abroad, something you can flaunt about back home, which is sure to glean compliments and attention. Here's the low down on where to shop in Alicante:
Big, chain-like stores abound in the bigger towns of Alicante and Benidorm, which are often the same stores that you will get back home. For more authentically Spanish trinkets, head to the smaller towns. The charming coastal town of Calpe, for example, veers away from the big chain stores, and instead the shopping here focusses on gorgeous boutique stores and local markets. From interesting flea markets to the incredible fish market, Calpe's stores have something for everyone.

What to do and see
So much of Spanish culture is made up by its intricate, interesting and diverse history, captured by some of the museums, architecture and towns. These are our top 5 picks for what to see and in the Alicante province:
A visit to Benidorm's Old Town — be transported back in time as you saunter through Benidorm's Old Town. Head to the white balcony of the historical centre for mesmerizing views of the area, and allow yourself to get lost along the ancient cobbled roads. If you have a little extra time, visit the church of San Jaime.
A quick dip in the sea at Playa de la Fossa o Levante in Calpe — enjoy the glorious Mediterranean water at this incredible beach. If you would like to make the most of your time by the sea, try your hand at some water sports offered in the area.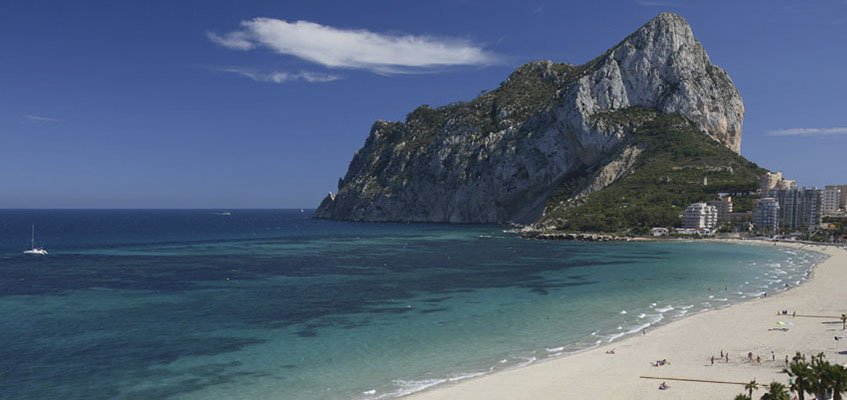 Explore the Castle of Santa Barbara — perched on a hilltop is the ancient building of the Castle of Santa Barbara. Explore this building and learn about its checkered past. Both professional tours and self guided tours are on offer at this incredible ancient marvel. Take your time outside to take in the exceptional panoramic views of the area.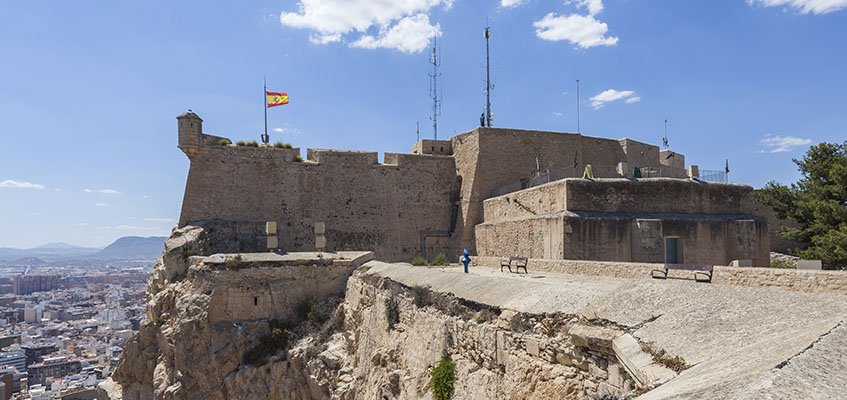 MARQ Provincial Archaeological Museum — enjoy a deeper understanding of the Spanish culture with a trip to this incredible archealogical museum.
Parque Natural de Penyal D'Ifach — explore Alicante's gorgeous surroundings on a hike up the iconic Penon de Ifach in Calpe. While this may be a little time consuming, it is definitely well worth the effort.

Where to stay
The Alicante province boasts some incredible towns, all of which are great for a one-night stay in the area. Alicante town itself, as well as Benidorm are very popular, but very busy, and Denia, while a quaint town, is a little far from Alicante (and therefore the airport) for a whirlwind tour, especially if you need to catch a flight in the morning. With only 24 hours in the province of Alicante, we recommend a place that truly offers the very best in Spanish culture as well as all of the area's offerings: Calpe. There are a large number of Calpe hotels to choose from, providing you with ample choice to find one absolutely perfect for you.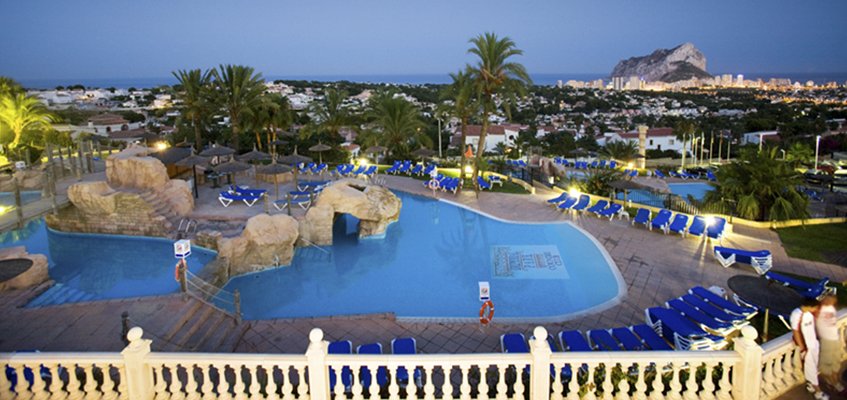 If a trip to Calpe sounds like your ideal way of spending 24 hours, then contact us to book a stay at one of our esteemed Calpe hotels. We at AR Hotels are able to accommodate all of your needs, and give you the best advice, so that you can spend less time planning, and more time enjoying your well-deserved holiday.