If you have gone to Calpe with that very intention and are looking for the ideal accommodation to allow you to make the most of it, then look no further! Here is a concise list of hotels in Calpe for water babies who want to capitalise on the summer sunshine:
Undoubtedly high up on the list of best hotels in Calpe for water babies, this hotel is a sun and water lover's dream. Perched atop a small hill, this resort has the most incredible panoramic views of Calpe that you could hope for. This all-inclusive resort ensures that your holiday in Spain is totally hassle-free. Those who just revel being in the water will love their stay here, as the resort boasts a massive pool, a hot tub and Turkish baths. And when you feel like a trip to the beach, the gorgeous Costa Blanca beaches are only a few minutes away.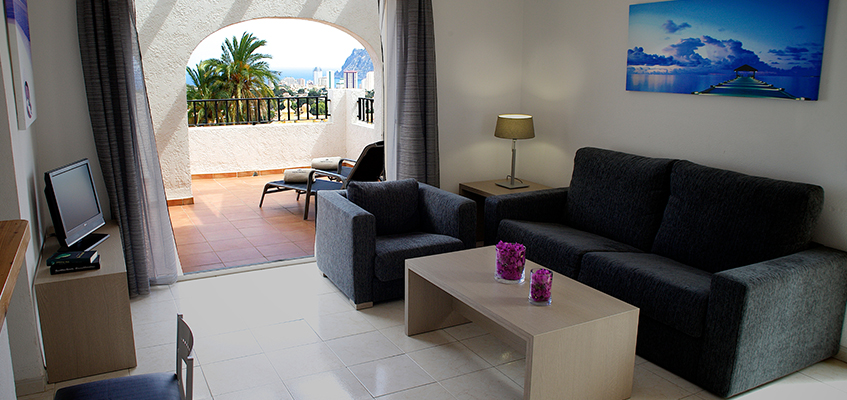 The AR Roca Esmeralda Wellness and Spa hotel is by far one of the ultimate hotels in Calpe for spending your summer days. If their huge outdoor swimming pool isn't enough to tempt you to book a stay here, they also have a jacuzzi and an incredible indoor heated swimming pool – so water babies get their fix even in winter. The hotel also boasts sea views with the beach on its doorstep – in short, water babies are totally spoilt for choice. Other great features of the hotel include a first-class spa that's perfect for some well-deserved downtime, which includes a steam bath, hot tub and sauna. The hotel also has a fantastic bar, comfortable rooms and is only a few metres from the beach promenade.
AR Hotel's flagship establishment, the Diamante Beach Spa and Convention centre is by far one of the best hotels in Calpe for those that are eager to make the most of the incredible surrounds. This luxurious hotel has many draw cards: the exquisite suites, the breathtaking views of the Ifach Rock, the fine-dining in-house restaurant Audrey's and a gorgeous spa.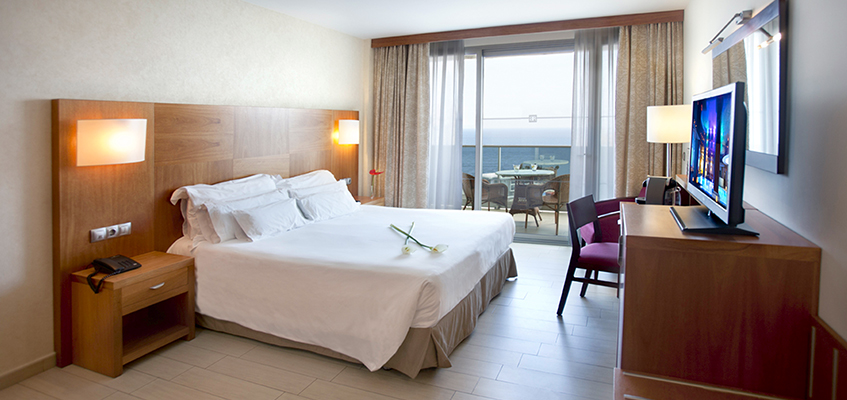 But for water babies, the good news doesn't stop there. Diamante Beach Spa and Convention Centre enjoys a prime location metres from Levante beach, where visitors can spend their holiday swimming, tanning or enjoying one of the many watersports on offer. They also have a choice of magnificent pools (three of them to be exact), perfect for days spent relaxing (and drinking cocktails, of course) while still making the most of the incredible weather. If you are looking for the best possible location for your summer holiday, there is no doubt that this exclusive 4-star establishment is the right choice.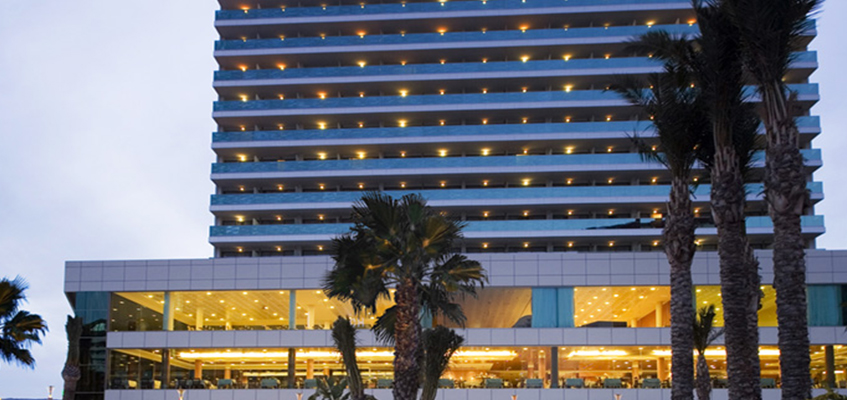 If you are looking for the most incredible hotels in Calpe for your next trip away, where indulging in your love for water is high up on your priority list, then booking a stay at one of the AR Hotels is an absolute must. Our range of Calpe hotels has something for everyone, so get in touch with us to make your booking today.