Its coastal location means laid-back vibes while its mountainous glory layers the region with great causes for climber's curiosity: hike up the Olta Mountain from Finca Sierra Olta or journey through the Sierra Bernia Mountain range. Or if what you need most is an instant escape to a beach paradise, these hotels in Calpe provide a perfect lift-off. All located mere metres from the beach, these choices of hotels in Costa Blanca range in scope to cater for those looking for the finest luxury as well as those seeking simple comfort to head in and out of between burying their toes in the sand.
Set in a prime position on Levante Beach, AR Diamante Beach is consistently voted as one of the best and most luxurious hotels in the region. A recipient of 10 nominations in the World Travel Awards, the hotel's attention-to-detail means that each guest's whims and desires are well-taken care of. It's no surprise that the hotel has been voted as one of the top places to work in Spain as they believe that happy employees make for welcomed guests. And guests can absolutely feel it.
The hotel not only offers the very best in local gastronomy at the onsite restaurant (with top chef Rafael Soler at the helm) but it also boasts a delicious range of international cuisine at their bounteous buffet and poolside restaurant. For the ultimate luxury retreat, book a suite. These sumptuous rooms come complete with the finest finishes, staggering views of the coast and Calpe's famous Rock of Ifach. Make sure to take up the opportunity to indulge in the hotel's spacious, cutting-edge spa featuring hydrotherapy and treatment professional bound to make you go ahhh.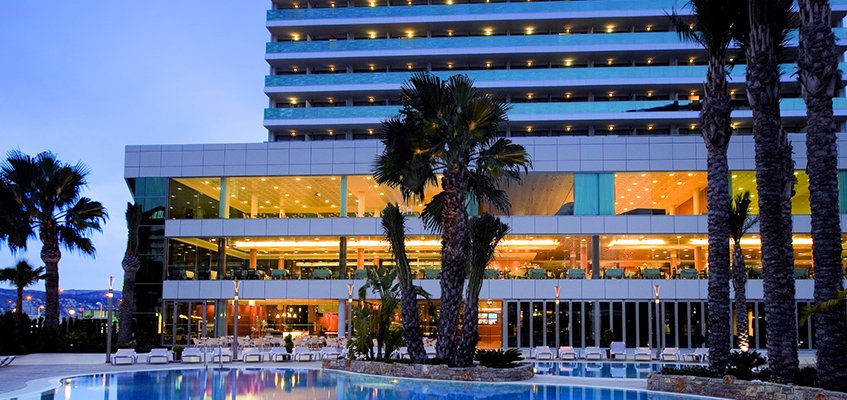 For a super comfortable and relaxed hotel with seven pools, entertainment and warm welcoming staff, AR Imperial Park Spa resort is ideal. Choose either the bungalow or supreme room option for spacious terraces and gorgeous views. With superb spa facilities and delicious restaurants on site, the hotel offers everything you'd expect from a world-class resort without losing it's sense of charming town homeliness.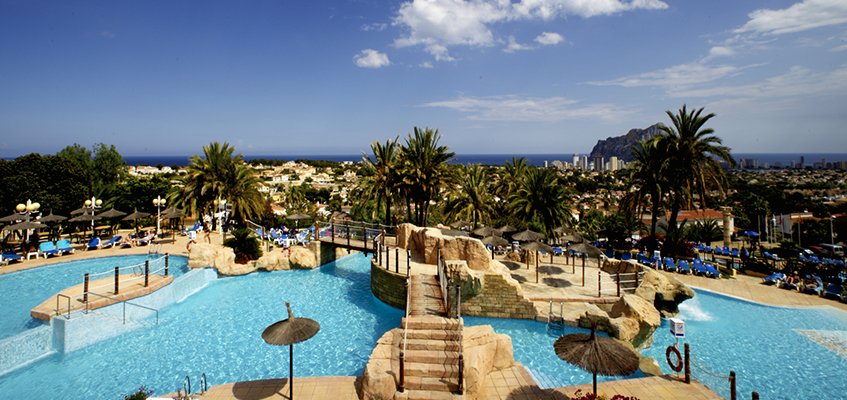 Just moments from the beach, this three-star establishment is ideal for those looking for one of the hotels in Calpe offering a fun-filled beach holiday experience boasting the friendliest service around. Set on the fantastic Cala Calalga Beach, the hotel offers excellent sea-view double rooms to retire to between long sunny days lounging on the sand.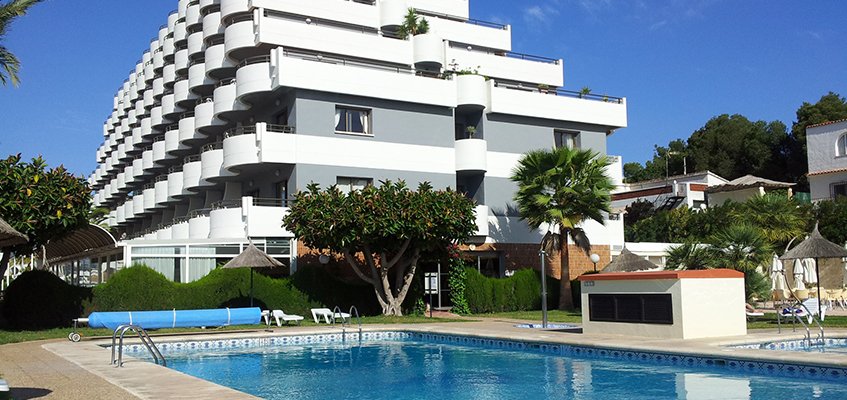 When it comes to hotels in Calpe, AR Roca Esmeralda is a Calpe institution. For those looking for a romantic escape, this classic hotel includes a spa, heated pools, outdoor pools, jacuzzi, sauna, fitness centre and lively entertainment, all set on the sparkling big blue.
To bask in the bliss of one of these Calpe gems, retreats, veritable institutions, get in touch with AR Hotels, purveyours of the warmest hospitality, luxury services and hotels in Costa Blanca. Their portfolio of hotels in Calpe are consistently rated as some of the best in the region.